Hydraulic oscillators use hydraulic pulse to generate axial vibration load of drill string and overcome borehole friction. It has been successfully applied in vertical Wells, motor guided drilling, rotary guided drilling, large displacement Wells and shale gas reservoir drilling.
Technical advantages
1. Improve downhole weight transfer
2. Effectively improve drilling rate
3. Significantly reduce friction resistance
4. Compatible with MWDS/LWD
5. It fits well with all kinds of drill bits
6. Improved orientation
It mainly consists of three parts: power nipple, disc valve assembly and oscillation system.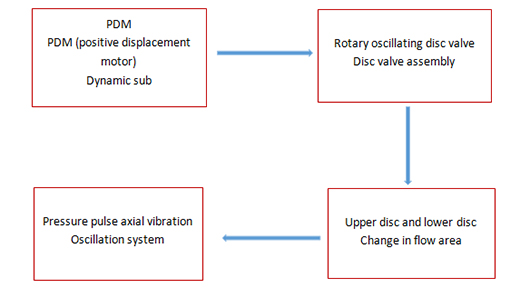 The friction between the well wall and the drilling tool is alter from static to dynamic.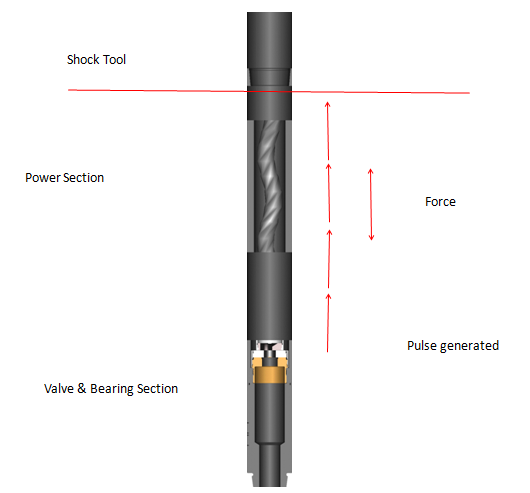 Technical Parameters
In OD

43/4″(121mm)

63/4″(172mm)

8″(203mm)

mm

Axial expansion quantity

3-8

3-9

3-9

t

Max impact

4.5

5

7

MPa

Tool pressure loss

3-4

3-4

2-3

L/s

Recommended working capacity

10-20

20-35

40-50

Hz

Working frequency

15(16L/s)

15(28L/s)

15(45L/s)

Kg

weight

450

560

760

m

Fall length

6.5

7.0

7.2

Top and bottom button

NC38

NC50

630/631